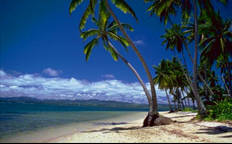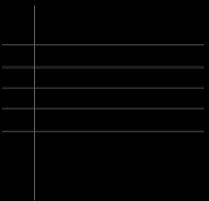 Principles:
Don Franken, President
Franken combines his experience in both sports and entertainment with a tremendous tenacity in order to produce results for his clients. His creative intuition, trusted name as a source of information for the media, and his 30 years of background in providing strategic focus to client's accounts in the PR business makes for big results. His ability to provide direction, and unique creative in managing clients' campaigns has made Franken Enterprises a powerhouse in the public relations business. In addition, Franken Enterprises has worked on entertainment and sports events for over 25 years and has also gained extensive knowledge in event marketing as well as in brokering celebrities.

Al Franken, Founder
Al Franken began his career in journalism at the Los Angeles Times, and as a publicist for the Lakers. He then moved on to work in public relations and advertising, working in over 25 sports and 100 events. Over his career some of the events he has managed were: Virginia Slims Tennis, the Olympics, World Cup Soccer, the SCMA Boat Shows, and various car shows. Franken is a respected authority in the sports industry and has handled a diverse account portfolio over the years. Franken has, in addition to his extensive sports resume, has also worked in entertainment.

Vladimir Moraru, Senior VP of Communications
Award-winning journalist and author, Vladimir Moraru was a columnist for a top Romanian daily newspaper before seeking political asylum in the United States during the 1984 Olympic Games. Moraru also worked as a foreign correspondent for major international media including Radio Free Europe. He speaks several languages fluently, has strong writing, editorial and research skills, an encyclopedic knowledge of Olympic sports, and has recently served as a Co-Associate Producer for the feature film "The Kid: Chamaco." In addition, Moraru has served as sports editor at local newspapers and worked for L.A. City Sports as the Public Relations Officer. Moraru has provided the "nuts and bolts" journalistic abilities to many PR campaigns. Plus, his experience in event planning and marketing in sports and entertainment provide a great range of abilities for our clients.
Bill Kucera, Creative Director and Event Producer
Bill has produced a variety of events in sports and entertainment including the Method Fest Independent Film Festival since its inception. He has handled many areas of the festival, from production, programming, and producing the festival awards ceremony. Bill was also recently a Co-Associate Producer on the feature film "The Kid: Chamaco." Kucera, in addition to his creative producing, has the technical experience and new-media knowledge to provide the latest digital strategies and social neworking know-how to help move companies PR campaigns and events forth in fresh, bold new ways.
Tom Coat, Web/Digital Initiatives
Tom Coat founded Coat Publications in 1988 while working as a designer/writer for the San Diego Tribune. Coat combines his professional journalism skills mixed with newly emerging desktop publishing technology to produce customized, quick-turnaround publications for special events. Focusing on sports events, Coat Publications produced print products exclusively in its early years, including: The AT&T/U.S. Olympic Committee's official 1992 Olympic Summer Games Traveler's Companion, official spectator guides for the 1988 and 1992 Americas Cup regattas, media guides for the 1991 World Sailing Championship. In addition, Coat currently handles website and journalistic content and sites for several clinets, including the JP Morgan Chase Corporate Challenge. With his journalistic and design skills, he has the ability to make both websites and digital newsletters captivating. This helps us get more traction for your PR campaign.
Our talent has the skills and vision to make your projects standout in a crowded world.


Jeff and Beau Bridges at Franken-produced The Method Fest Film Festival.